IOS and Android Cross-Platform Development
OrbioSoft's creative and strong technology stack enables successful native React development for both iOS and Android in a single platform.
Native React Development
Where others advise you to stop, we roll up our sleeves and go to work. To get native feel animations and good UI quality, it is not difficult to construct a mobile and web application using the same code or two reanimated libraries.
OrbioSoft also specializes in bridging with native modules to overcome react constraints and wrapping unity games inside react native apps, enabling you to use the strong gaming engine while consuming less energy when the unity engine isn't needed.
Bring Your Idea into Reality
OrbioSoft, a professional React Native development agency, offers top-tier services that match all industry standards and corporate needs.
Using this unique open-source technology, we design rapid and inventive user interfaces. Our React Native service portfolio aims to leverage all of this technology's distinct characteristics, allowing for faster time-to-market and shorter development cycles. We've proven our worth in a variety of industries, including location-based services, eCommerce, utility tools, and social networking, to name a few.
From
IT consulting

to robust managed services, we have got you covered.
1200

+

Our Satisfied
Orbio Family
2000

+

Projects Launched Successfully
$
1

.5 M

Projects Under Management
3
Office Locations Globally
We focus on Brainstorming, Research, Planning, and Strategizing
OrbioSoft does rigorous research to find the types of services that your target audience is looking for. This allows us to organize your job as efficiently as possible.
We provide a comprehensive variety of React Native app development services to match your individual needs.
Prototyping for Full-Cycle Product Development

We provide complete react native app development services, including idea, design, programming, testing, and maintenance. Our one-of-a-kind solutions will help you expand your business by leaps and bounds.

Personnel Augmentation

We provide expert React Native developers to help you meet your project's objectives and budget. You have total control over the developers while saving money.
We Serve a Variety of Industries
We assist our clients in developing outstanding cross-platform applications for a variety of industries.
Ecommerce

Internet Of Things

Travel & Tour

Education

Real Estate

Game

Media

Health & Fitness

NFT

Sports
This is what our

clients

have to say.
Be in a world, where design and technology meet. Allowing us to be creative, innovative and succeed. OrbioSoft Technologies Inc. satisfied the client with every deliverable. They had an impressive project management style that was continuously timely. Moreover, the client was assured by having someone on their team to oversee their progress and ensure that every step was smoothly progressing.
Emily Houston
- Project Owner OrbioSoft Technologies was able to total our app on the due date, which two past companies were incapable of achieving for one year. They were the administrators of polished skill, perseverance and estimating. But most imperatively, they were able to convey a solid product – one ready to be glad of.
Steward Rob
- Senior Software Engineer We would like to thank OrbioSoft Technologies Communications for all the endeavours and recommendations that helped us better situate ourselves within the region of web, innovation, and preparing.
Sophia Jacob
- Co-founder Continuously accessible, amazingly learned, and has a vast "can-do" attitude. Our company was on a tight timeline and strict budget to make a first-class portable elucidation app, and OrbioSoft Technologies was the culminate accomplice. Their direction and exhortation were priceless in creating that app which easily exceeded my desires.

Moe Scott
- Senior Project Manager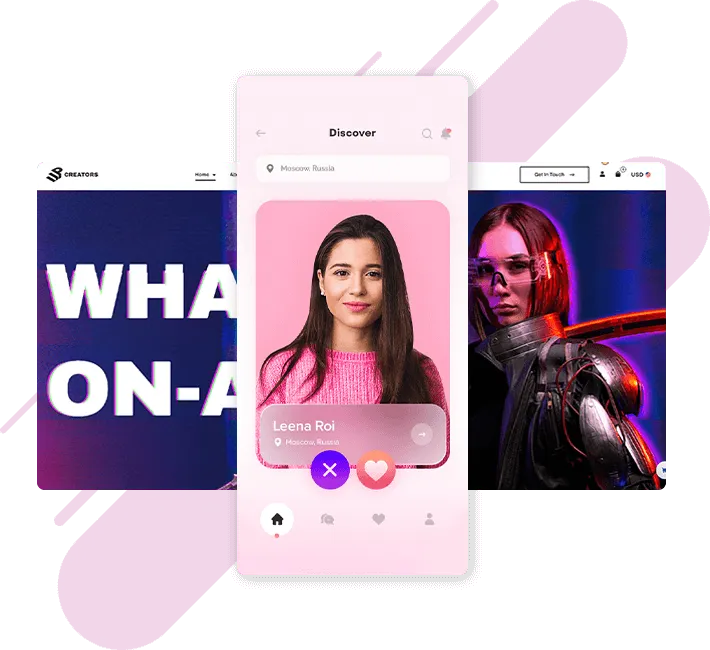 OrbioSoft Technologies | All Rights Reserved

// //