Use the Power of Digital Marketing to Increase Your ROIs.
We provide Digital Marketing services to help you improve your online presence! The phrase "social media integration" refers to the merging of social media and other marketing approaches. Email marketing, for example, may include Facebook linkages.
No One Understands Digital Like We Do
OrbioSoft Technology's full-service digital marketing agency offers a full range of services from marketing consulting to creative and technical development.
Our proactive approach helps businesses grow and succeed in a competitive world. We develop applications that allow customers to interact with their companies on their phones and tablets. In today's constantly changing online society, these tools are indispensable. In addition, we also utilize paid advertising to make our clients discoverable and gain new leads. And, of course, they'll use search engine optimization to increase their website and sales.
Our Seamless Work Process
Our strategy for developing a successful Digital Marketing business begins with the simpler duties and gradually refines them. We engage a freelancer if a certain assignment takes too much work. This enables us to keep expenses down while maintaining flexibility.
We have protocols in place to ensure a smooth client experience once our digital marketing business has grown large enough to handle all projects on its own. These protocols, known as standard operating procedures or SOPs, outline the steps required to execute a certain activity. These procedures might range from the customer onboarding procedure to the agency's offerings.
Okta
Logo

Designs

Regardless If you are Starting Up or have an Existing Business, makes Custom-Designed Logos to cement your Business Branding objectives.

Read the case study
Okta
Web

Designs

At Okta Web Designs, we are the creative experts who work tirelessly to help you give your business the online appearance it deserves!

Read the case study
Okta
Animation

Designs

Okta Animation Designs is an animated video production company that brings you more leads, boosting your business in the process.

Read the case study
Brainstorming, Researching, Planning and Strategizing Work
Through brainstorming, we identify innovative and original ideas that benefit our clients.
To conduct market research effectively, we identify the topic of our study. This method allows us to structure our research in the most effective way.
One of the most crucial elements of running a digital agency is its planning process. Our planning process ensures that the entire team delivers the same message with a cohesive strategy and helps the agency maintain a high level of client satisfaction.
As a digital marketing agency, we understand the needs and goals of our clients and then develop a strategy to achieve those goals.
We Serve a Variety of Industries
We assist our clients in developing outstanding cross-platform applications for a variety of industries.
Ecommerce

Internet Of Things

Travel & Tour

Education

Real Estate

Game

Media

Health & Fitness

NFT

Sports
This is what our

clients

have to say.
Be in a world, where design and technology meet. Allowing us to be creative, innovative and succeed. OrbioSoft Technologies Inc. satisfied the client with every deliverable. They had an impressive project management style that was continuously timely. Moreover, the client was assured by having someone on their team to oversee their progress and ensure that every step was smoothly progressing.
Emily Houston
- Project Owner OrbioSoft Technologies was able to total our app on the due date, which two past companies were incapable of achieving for one year. They were the administrators of polished skill, perseverance and estimating. But most imperatively, they were able to convey a solid product – one ready to be glad of.
Steward Rob
- Senior Software Engineer We would like to thank OrbioSoft Technologies Communications for all the endeavours and recommendations that helped us better situate ourselves within the region of web, innovation, and preparing.
Sophia Jacob
- Co-founder Continuously accessible, amazingly learned, and has a vast "can-do" attitude. Our company was on a tight timeline and strict budget to make a first-class portable elucidation app, and OrbioSoft Technologies was the culminate accomplice. Their direction and exhortation were priceless in creating that app which easily exceeded my desires.

Moe Scott
- Senior Project Manager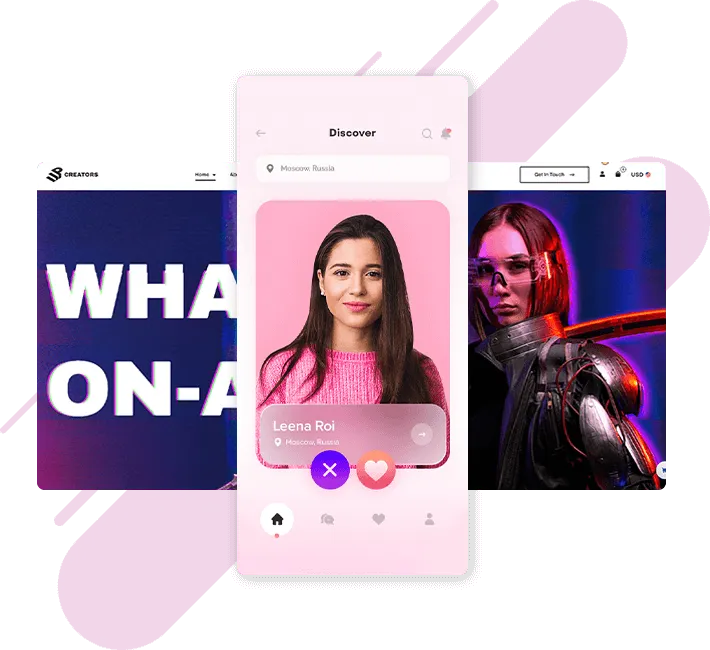 OrbioSoft Technologies | All Rights Reserved

// //